ACTS Class
Alcohol Chemical Treatment Series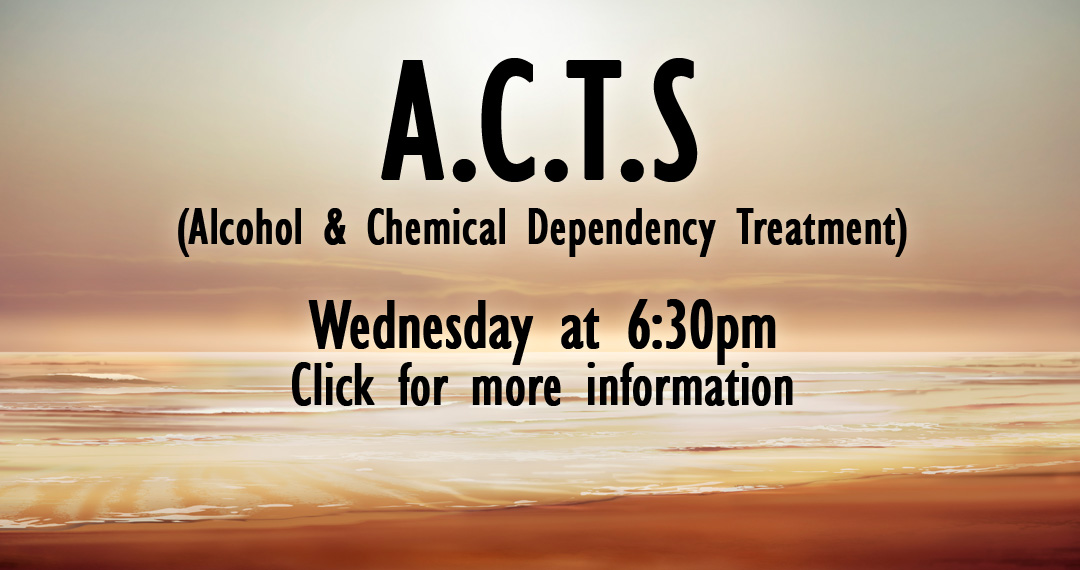 A.C.T.S. (Alcohol Chemical Treatment Series) Drug Education
Alcohol and drug education program offering a holistic approach that encompasses the emotional, physical, and spiritual aspects of an individual. Each lesson contains educational information covering the physical, psychological, and emotional changes associated with alcohol or chemical abuses. Visual illustrations and historical applications are applied to each lesson to enhance the education and understanding of each class participant. Each participant will, in turn, be able to relate the lessons into problem solving areas of their own lives.
Wednesday nights 6:30 p.m.
Contact Michelle LaBrie
409-791-7200 for more information